CORONA COMMENTARY- Lift Harsh Lockdown Immediately!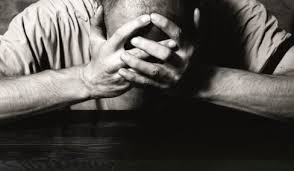 September 13, 2020
I live in Victoria where we are now in our 9th week of lockdown. Everyone has been feeling it. Tempers are frayed; anxiety levels are high; depression is dark. The lockdown has been harsh, with curfew between 8pm to 5am, and only 1 hour permitted outdoors for exercise. Some people have called this rollercoaster, the "coronacoaster".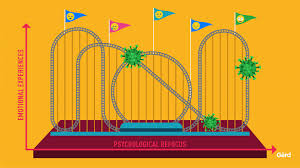 Many businesses in the services sector like hospitality, tourism, and cleaning live from week to week. There are many who don't know if they will be able to pay creditors or mortgages. It is tipped that 2021 will see record levels of insolvency. Though there are government props through "Jobseeker" and "Jobkeeper", these can not run indefinitely. No government has the capacity to do this. So for many people and families, the outlook is bleak.

Australia being an island nation were in the formidable position of being able to close borders and control all incoming travellers. We had several months of preparation as we watched the carnage unfold around the world. The Ruby Princess Cruiseship and Numarch Aged Care were illustrative of how virulent this virus was.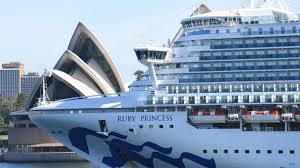 The original actions by The Australian government were exemplary and the entire country were optimistic, until of course, in Victoria, the critical step of hotel quarantine was breached. This was the defining moment for Victoria. Whilst an inquiry is currently going on, it is very clear that there were multiple system failures here that lead to the virus getting out and into the wider community. According to genomic analysis, 99% of all cases can be traced to this "original sin" event. The Government was secretive and evasive and bounced all questions to the inquiry. Sadly, no responsibility was accepted for this. The public are forgiving when transparency and honesty are sensed, but can be savage if mistakes are not admitted.
Once the genie was out of the bottle, it started spreading swiftly in the community and into our most vulnerable sites such as aged care. Corona showed some of the flaws in our most low paid workers. Casualised staff working across multiple locations, who were lacking the training and protective gear in the face of a highly virulent virus lead to widespread entry into our aged care homes. The deaths then started to come thick and fast. Out of nearly 600 Victorian Covid 19 deaths, only around 30 have occurred outside of an aged care setting.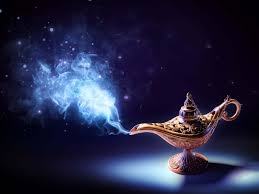 As the daily case number escalated to more than 700 per day, the government had no choice but to go back into lockdown. I don't think anyone disagrees with this. The public got on board with this amazingly. People worked from home. Restaurants transitioned to take away and delivery. Masks wearing went from "over the top" to the new normal. Today, September the 13th was the day that Victoria was supposed to move into Stage 3 with easing of restrictions.
Last weekend the Premier announced the "roadmap to recovery". It was like a kick in the guts. Despite numbers falling predictably with the harshest lockdowns seen anywhere in the world, and only 39 cases yesterday, his plan was termed by many as the "roadmap to nowhere", giving many Victorians no hope whatsoever. His thresholds for easing were unrealistic and unsustainable (<5 per day over 14 days) by 26th October. If the thresholds were not achieved, we would stay in stage 3 and 4 indefinitely. Victorians had all hope removed.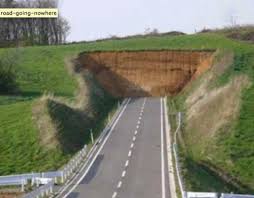 Not surprisingly, there has been widespread criticism of the government's firm stance. Only after massive opposition from the public, senior doctors and even his own epidemiological team, has the Premier and Chief Medical Officer softened their stance.
I have been of the opinion that harsh lockdown, beyond a certain point causes more harm than good. A blanket lockdown is a very blunt tool to achieve an objective that is possible with a more targeted sophisticated approach. Just think about how cancer was treated 40 years ago with the most harsh chemotherapy. It was administered to try kill the cancer cells, hoping that the patient would survive. Harsh lockdown is like this. It is like using a sledgehammer instead of a hammer. Additionally, what about all the other medical problems that still need treatment? Cancers, heart disease, strokes, diabetes, mental health. We have seen a 30% reduction in screening for cancers and we have seen a 20% increase in young people presenting to hospital for mental health issues.
I'm not advocating the Swedish model which had more deaths than it should have. This model neither looked after the most vulnerable, nor did it have enough Covid precautions for the community. The Melbourne epidemiological modelling was flawed in that it did not account for the fact that most cases were in aged care, hospitals and meat works. But was there another way to control this without decimating the entire community? In my humble surgeons opinion, yes there was, especially with community transmission so low now.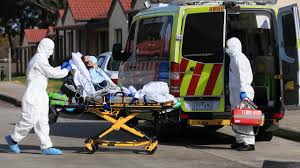 I would recommend moving immediately to stage 3 with the following key recommendations:
High risk services and sectors (aged care, hospitals, meat works)– the standards and precautions need to be of the highest possible level. PPE, mask fitting, cleaning of contact surfaces, control of indoor communal space such as tea rooms. Let's just say, in the highest risk areas, the standards need to be of "military grade". Limit potential spread to multiple institutions by using the smallest number of hospitals. In Melbourne the old Peter McCallum was being prepared, as was The Melbourne Convention Centre. Instead, patients were admitted at most hospitals from Epping to Frankston, thereby exposing multiple centres and staff to the virus. No common sense in that.
Contact testing and tracing– Victoria clearly had it's deficiencies and were massively exposed, especially once the numbers got high. No tracing team can cope with that. However, it appears that the Government failed to adopt the state of the art systems which were taken up by other states. Instead they continued to use outdated methods. Many patients were being notified several days after a positive test. Covid positive patients must either be managed in a supervised quarantine centre staffed with expert Covid staff, OR it must be mandated they wear a tracer such as an electronic bracelet to prevent them circulating in the community.
Wider general community– the lowest risk areas should be opened up immediately. You can't lockdown everything forever. Businesses and industry have all come up with Covid safe plans. Yes, there will be cases and clusters because a virus like this can not be eliminated and that's where a good contact tracing team comes into action. Every other State in Australia has been able to achieve this.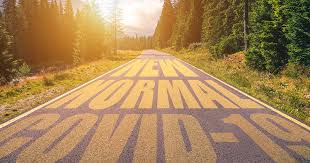 The mixed messaging has lead to widespread public distrust. It has now come to light that the curfew was neither recommended as a health precaution by the Chief Health Officer, nor by the Police Commissioner. The scenes in Melbourne yesterday of squadrons of police ready to disband freedom protestors. The Black Lives Matters protests were permitted to go ahead. Why??? Council gardeners are permitted to work, but private gardeners are not. Why??? Safe outdoor activities like fishing, canoeing, golfing are banned when there is practically no risk. Why??? Mandate mask wearing in places wear distancing is not possible, but you shouldn't need to wear it in the middle of the park walking the dog.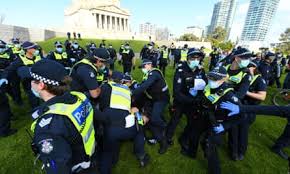 Victorians are tired of being treated like imbeciles. Every country in the world has realised that till a vaccine comes, and possibly even after a vaccine, that we will need to live alongside this virus. No one is underestimating the seriousness of Covid 19 and we realise that it's not just mortality but morbidity also.
Where there is life, there is risk. Every day we step out the door, there is a risk. In this new world with Covid 19, the government, the business world and every single one of us need to learn how to adapt to new ways.
Life must always go on, with care, compassion, and common sense
Stay well