REFELECTIONS FROM A NOVICE TRIATHLETE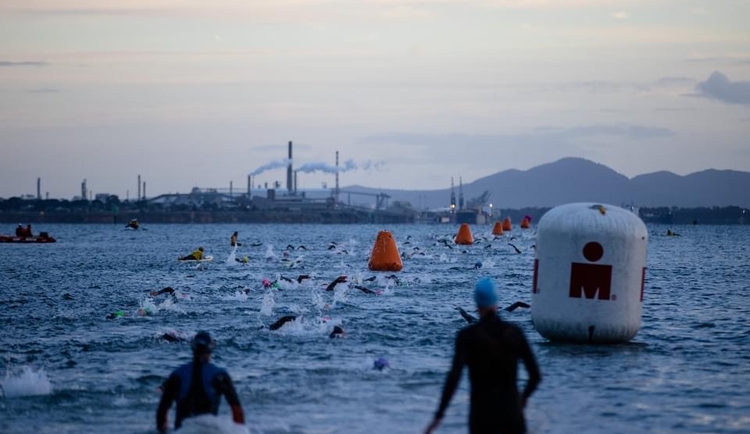 April 11, 2021
Bang-kaboom! A Half-ironman completed!!!
At the outset, I have to say that I am a novice athlete and that my race goals were:
1) completion;
2) under 6 hours and 30 minutes
3) don't come last!
For me, triathlon has been as much about the process and the journey as it was to complete the main goal. For someone who couldn't really swim much more than 25 metres without needing a break, it's been a big challenge. Running was more my thing and I've completed one Full marathon and quite a number of Half marathons, but in July 2019 when I completed a half marathon, I decided that eventually my knees and hips would start to complain if only did running! Additionally, I thought a half ironman would be a great challenge to welcome my 50th birthday.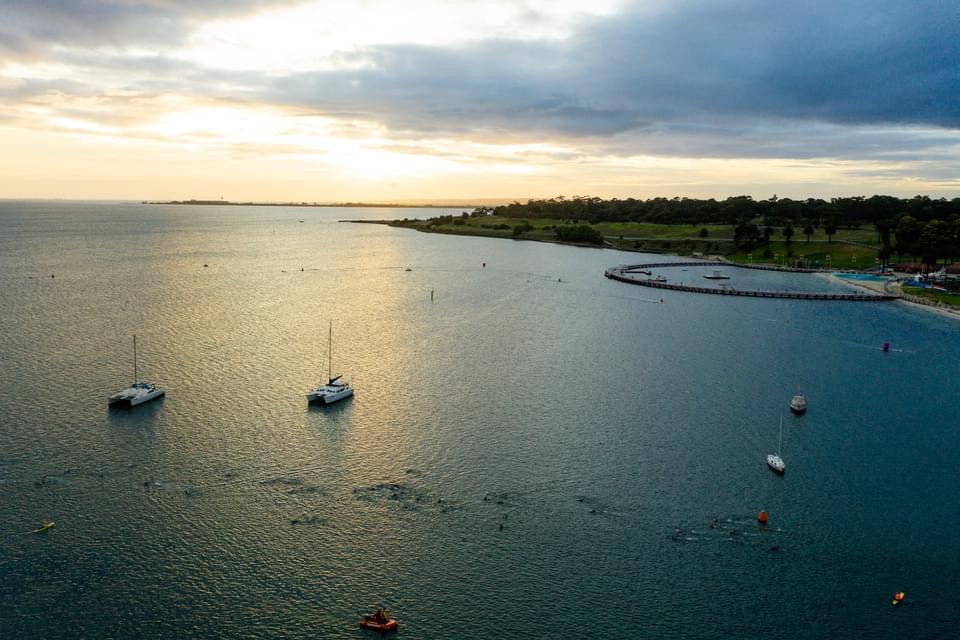 Enter Triathlon and the three disciplines of swim, bike and run. Spurred on by my close mate and anaesthetist, I decided to give it a go. It has been quite a learning process. Some mental obstacles had to be cleared, particularly with the swimming. Not only does triathlon require the swim to be done in open water, but unlike a swimming pool you can't put your feet down and have a rest at the end of the lane. Joining the Hawthorn Triathlon Club and engaging the skills of an experienced coach (Macka) were instrumental in successfully completing the job without any injuries or concerns.
The build up was over a 12 month period and included the dreaded Melbourne lockdown also. Thanks to my three training buddies Andrew, Sarah and Tracey, we managed to stay motivated and keep the training going. When the pools closed down we met regularly at Elwood for open water swimming. When the 5km rule was introduced we worked out ways of keeping it all going. Fortunately I had bought an indoor bike trainer before the lockdown and I was able to perform structured bike training to build up the cycling muscles.
Alas, another blow ensued when the 5 day lockdown happened and the Half Ironman was postponed from 21st feb for 6 weeks. It required going from a taper back into a semi-build phase and then re-tapering. Triathlon has taught me much about flexibility, planning, acceptance and goal setting.
Finally the big day came and we headed to Geelong the day before the event to get ready and check in the bike. Seeing the swim course scared the living daylights out of me. I had to keep going back to having faith in the training I had done and the belief that my tri buddies and coach had instilled in me. The day of the event was euphoric. I chatted to the other athletes in swim line up, focussed on some breathing to keep calm, and told myself to build into the swim. The 1.9km swim went great and I was out of the water in 40 minutes. I felt good and ready for the bike leg. The bike leg was 90km and there were 2 sections that were very exposed and straight into the wind. At around the 30km mark, I had to tell myself to stay patient, enjoy the ride, and don't fight the wind. I completed the bike in 3 hours and 20 minutes and still felt decent. Last was the 21km run leg. Once again, the strategy was to keep the pace controlled and the heart rate low, to consume water at every 2km drink station, and to focus on the small segments between each aid station. The run was done in just over 2 hours, for a grand total of 6 hours and 22 minutes. No podium finish and not even close, but a deeply satisfying experience.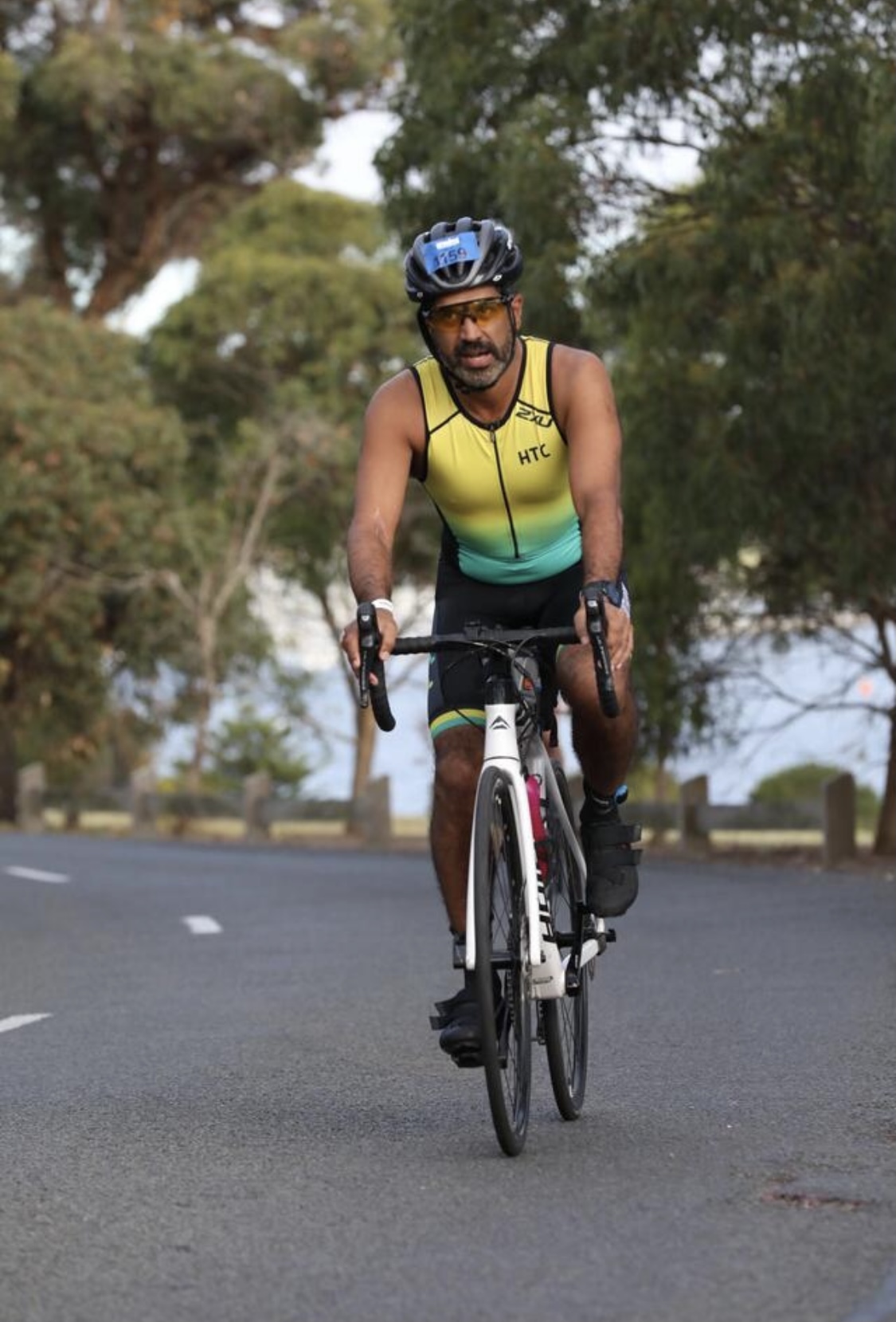 I was lifted by seeing my wife and kids, my coach, and my tri buddies, as well as random strangers that were cheering me to the finish line. At around the 15km mark of the run I entered a twilight zone similar to that I've felt in meditation with no thoughts, no tensions, no nothing! Just deep expansive emptiness where all was well and everything was oneness and at peace. I enjoyed this and prayed for all my family, friends, patients and the planet. I felt small and humbled and in deep gratitude.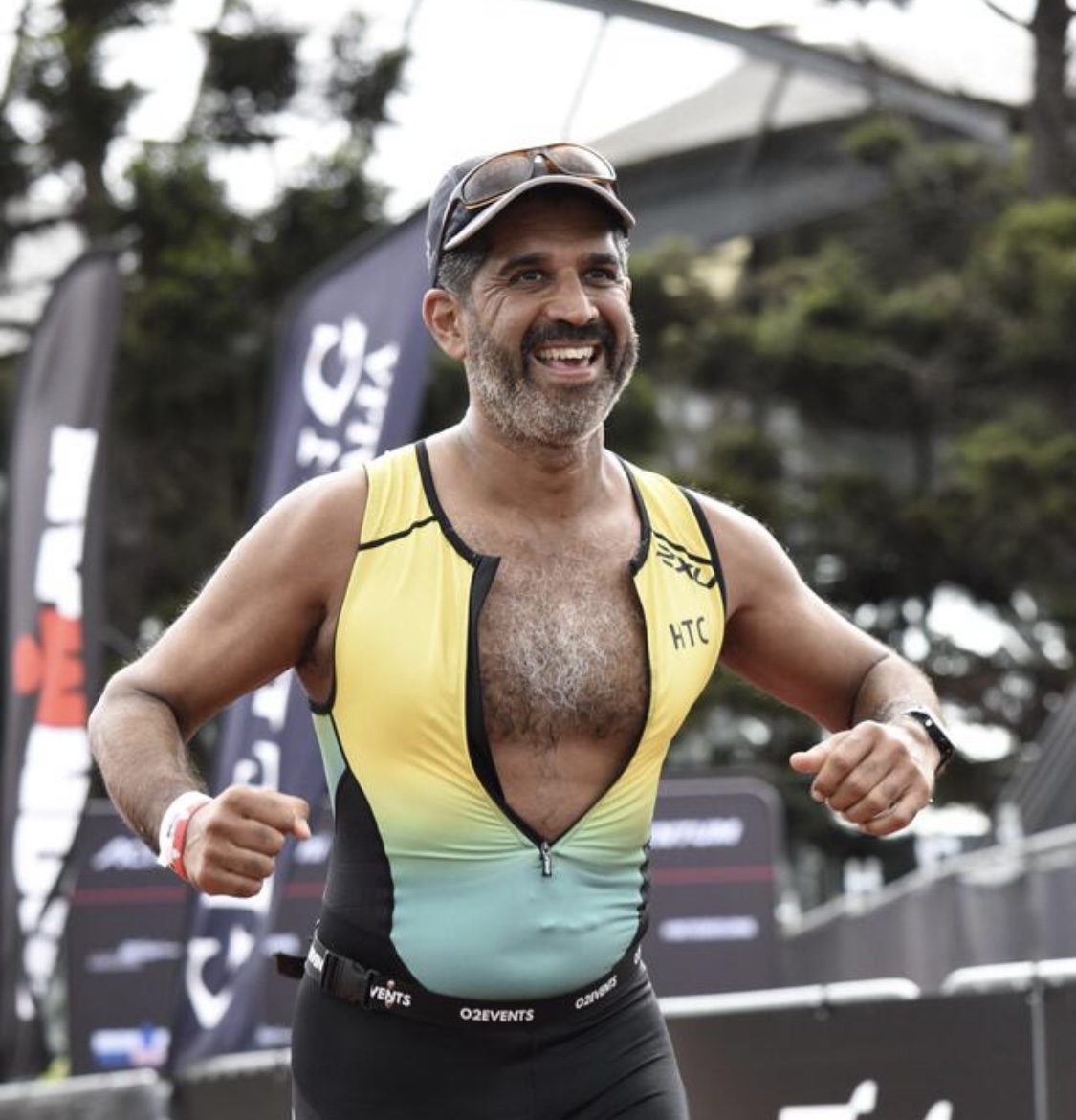 In the aftermath, I can see that Triathlon has become part of my lifestyle and will continue in some form going forward. The next 3 months will see me step back to a less regimented and more fun training at reduced volume and intensity. And then I will decide whether to compete in the Melbourne Half ironman in November 2021!
Thanks to everyone that helped me and supported my first Half Ironman experience!