INTERNATIONAL YOGA DAY- A ROARING SUCCESS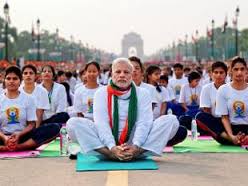 June 22, 2015
Yesterday, Melbourne and the whole world was buzzing with yoga. From Melbourne to Malaysia to Madrid, in every nook and corner of the world, there was yoga activity going on. I participated in the International Yoga Day with a talk on "Applications of Yoga in Surgery and Urology".
On the surface these two seem diametrically opposed in nature. How can a gentle art form of yoga help someone with impending surgery? I gave the example of an elderly patient who needed a major surgery (open nephrectomy) for a kidney cancer. He was actually a trained a yoga teacher and unfortunately had developed a life threatening cancer. His surgery proceeded uneventfully, and when I entered Intensive Care the next morning, I was surprised to see him sitting up in bed doing his yoga breathing exercises! He made a spectacular recovery and is a perfect example of how yoga can be integrated into surgery.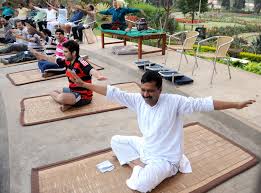 Yoga is not just the bending and twisting postures. There are many aspects including the breath, the mind, meditation, and the outlook. Karma yoga (yoga of selfless service), Gnana yoga (yoga of the intellect) and Bhakti yoga (yoga of love and devotion) are paths that can be equally effective at achieving a yogic outlook. Unifying conventional medicine and complementary therapies is in fact a union that constitutes yoga. There are no conflicts at all when both systems are understood and the right modality is used at the right time.
I salute all the great yogis who are living and those that have gone before us, for offering tools of well-being that are just as relevant today as years ago.
Be Well
In Health and Wellness